Webinar: Social Equity and Environmental Feedback on the Draft Measure M Guidelines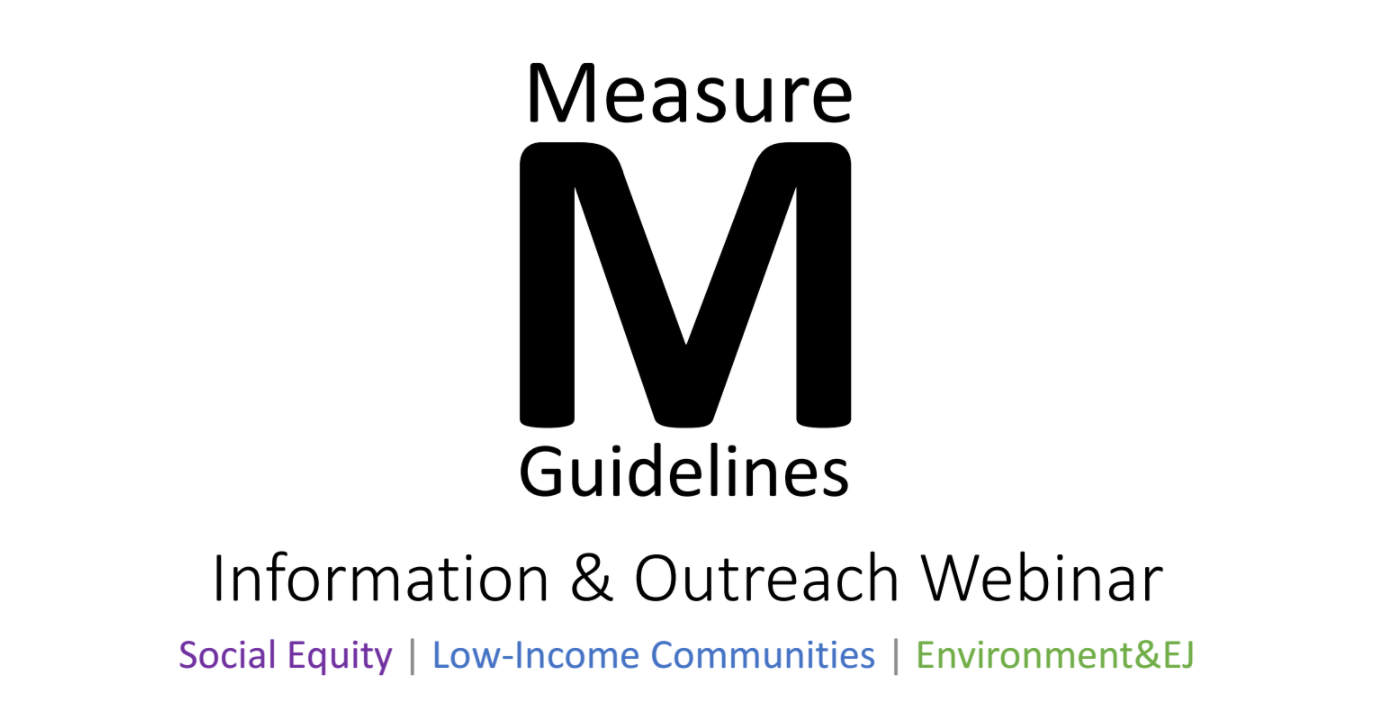 The EnviroMetro Coalition has reviewed the draft Measure M Guidelines and would like to see improvements in the guideline requirements concerning Subregional Programs, Active Transportation, Rail and Transit Operations, and Local Return. Take a look at our initial ideas.
There will be a webinar Tuesday, May 9, at 10 am, on the social equity and environmental concerns within the guidelines. Official comments to Metro are due May 26 and can be submitted via email to theplan@metro.net.
---
Official webinar slides – Measure_M_Guidelines_Webinar_05_09_2017
Links: