EnviroMetro Policy Motion Victory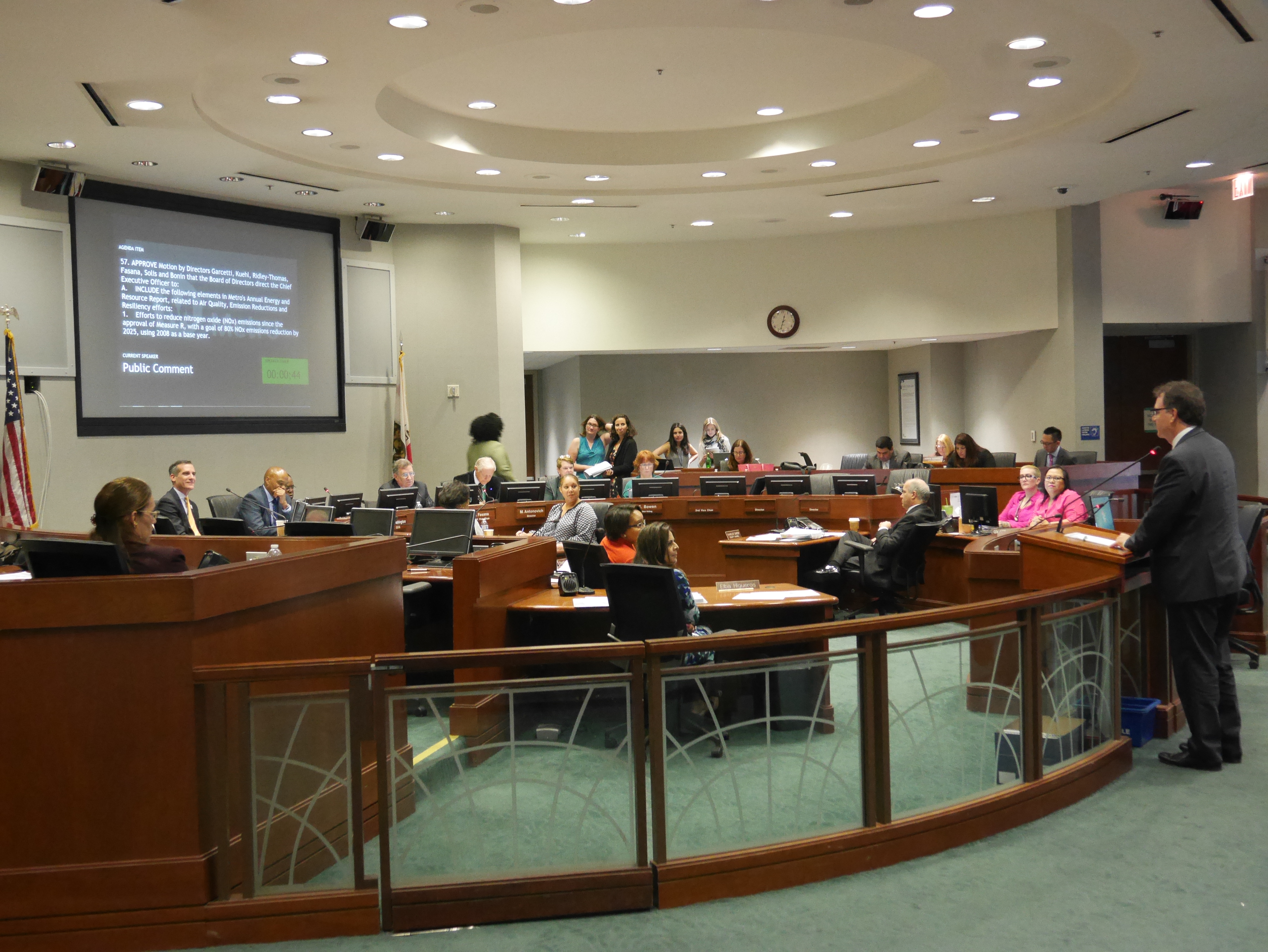 Our environmental policy motion, "Environmental & Sustainability Efforts to Further Metro's Goals to Reduce Emissions, Clean the Air & Improve Urban Areas," passed unanimously (6-0) on February 18 at Metro's Executive Management Committee meeting!
The motion is comprehensive and establishes:
New mechanisms to guide Metro's efforts to reduce air pollution, greenhouse gases, and vehicle miles traveled
Requirements for stormwater management best practices and use of local, sustainable materials on all future Metro capital projects
The creation of a matching funding program for the advancement of a regional active transportation network
A strategy for deploying clean technology in goods movement corridors as well as renewable energy generation at Metro's structures
A process for collaboration with nonprofits and other stakeholders in the development of metrics for measuring the challenges and successes of implementing the motion
While the motion does a really good job of incorporating many of EnviroMetro's key policy positions, some areas still need some more work in the months ahead. Those include:
Establishing a Transit to Trails Action Plan to expand service to public lands
Instituting a Regional Advance Mitigation Program (RAMP) to coordinate projects' biological disturbance mitigation efforts
Converging infrastructure planning between public agencies to achieve co-benefits in a coordinated way
On Thursday, February 25, the motion will go before the full Metro Board for a vote, and we hope to see many of you there to show your support and the strength of our coalition.