Recap – EnviroMetro Coalition Convening 1/22/2016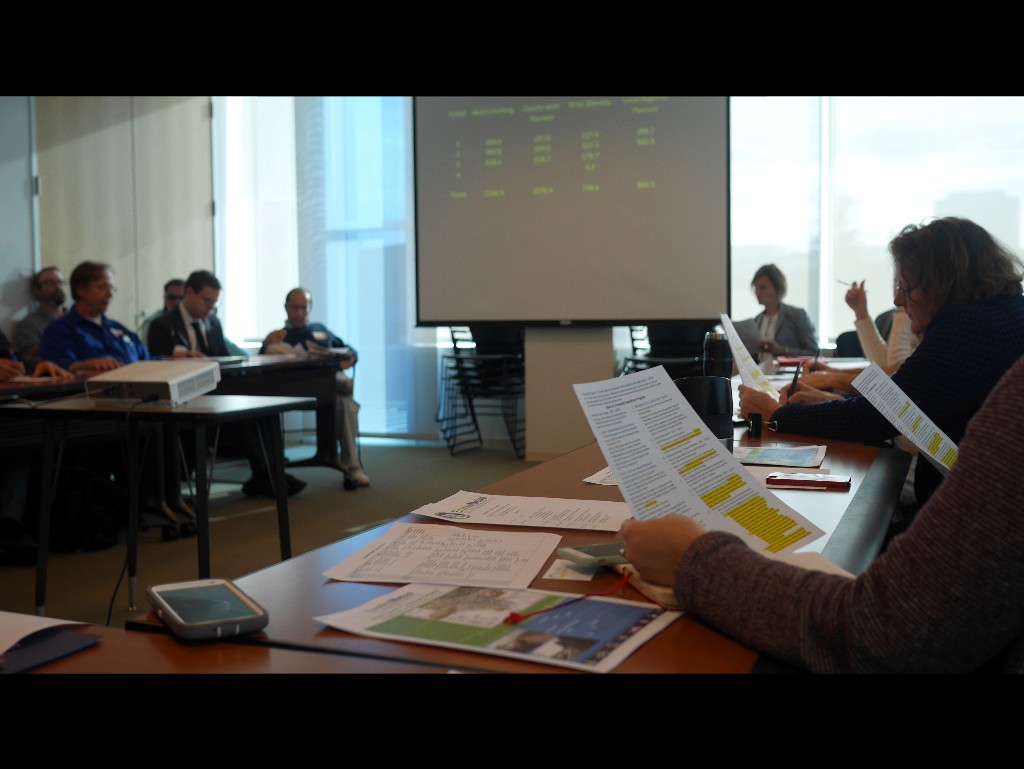 The first EnviroMetro coalition convening of the New Year included reflection on the coalition's key platform elements and progress over the last few months, key updates on active transportation in the current draft expenditure plan, and discussion on outreach strategies for the next few months. Eric Bruins of LACBC introduced the group to Metro's recently released staff report assessing the investments needed for active transportation in LA County. Said Eric, "We used to be talking about active transportation in millions of dollars, now we're talking about it in billions. Finally." Enhancing equity and public health through the development of robust regional active transportation infrastructure remains one of the core policy priorities of the EnviroMetro coalition.
Environmental Policy Development  
In mid-February, the coalition intends to present an environmental policy motion to the Metro Board that calls for the advancement of all four of its policy priorities, including the incorporation of green infrastructure elements in the design stage of all Metro-funded capital projects and the minimization of biological disturbances from construction projects through a Regional Advance Mitigation Program (RAMP). The policy aims to reduce emissions through infrastructure investments and programs that promote mode shift away from single-occupancy vehicle use. Additionally, it will advance the integration of the region's flood control channels and other underutilized public right-of-ways into a regional active transportation Greenway Network of trails that supports Metro's First/Last Mile Strategy and expands access to parks and open space via public transit. In the weeks ahead we will be looking to you for feedback to help us refine this policy and to garner support for the motion, which will require intense and coordinated outreach to the membership bases of the coalition's 66 organizations, Metro Board Directors, and Councils of Governments.